Hello and Happy Friday!
So I'm sure that you've heard of Kate Spade, but...have you ever looked at any of her merchandise ? Well, let me tell you, you missing out! Kate Spade gorgeously captures beauty and style in everything she's created. I, in particular have my eyes on her handbags.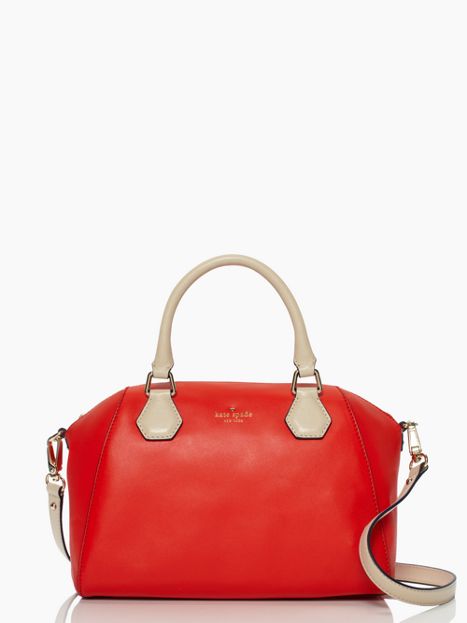 Beacon Court Jeanne
Just to show you how roomy these bags are. This is the inside of the Catherine Street Pippa bag.
Now I'm in love with all of these bags, they are absolutely beautiful and I feel, just my style!They are super roomy and fit tons of things inside. I first saw Kate's bag when watching Lisa Pullano's
"What's in my bag?"
video on Youtube and instantly fell in love.
Are there any designers that you have your eyes on?
Tell me below in the comments!
until next time!
{{{Kadasia}}}